Gym Software with Door Access – why it is important
Gym management can be a tedious task, especially when it comes to keeping track of who enters and exits the facility. Having a system that integrates door access with gym management software is crucial for not only ensuring the safety and security of both the gym staff and members but also to run a profitable business. Let's have a look at a few reasons why having gym software with door access is important.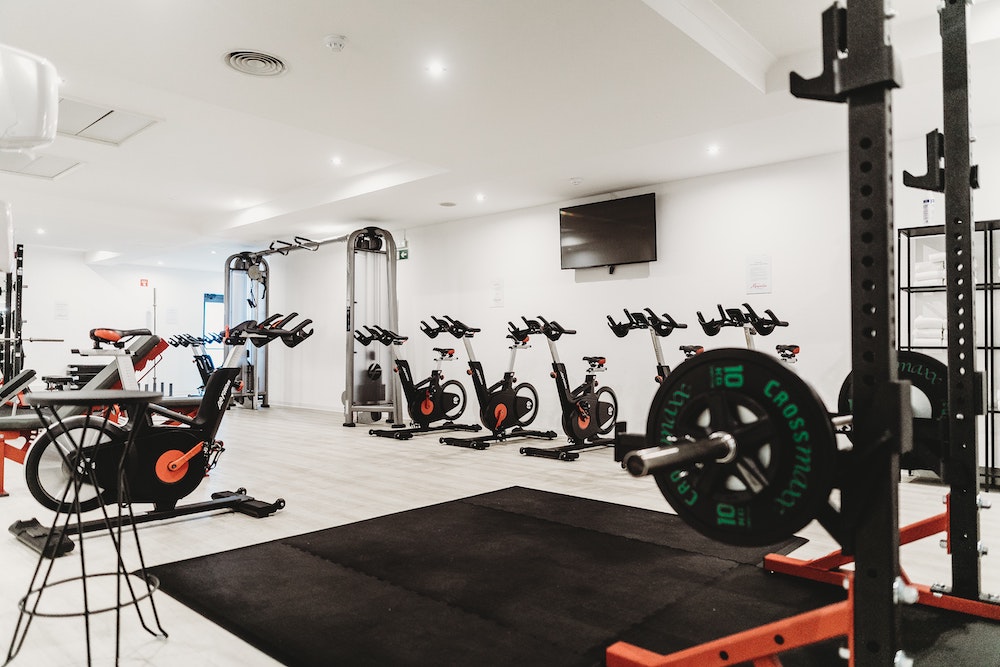 Increased security – it allows you to control who has access to the gym
When it comes to running a gym, safety and security should always be a top priority. That's where gym software with door access comes in. By having a system that controls who has access to the gym, you can ensure that only members and staff are allowed inside. This increased security not only protects your gym equipment and property but also provides a sense of safety for your members. With a software system in place, you can easily manage access levels and keep an eye on who is coming in and out, giving you peace of mind and a more secure gym environment.
Automated billing – no need to manually collect payments from members
One crucial aspect is ensuring members are paying their dues on time. That's where gym software with door access comes in handy. By automating billing, there's no need to worry about manually collecting payments from members, saving you time and hassle. The software can handle all financial transactions, keeping track of payments and generating invoices as needed. This makes running a gym much easier and more efficient, allowing you to focus on other important tasks. In addition, with door access control, you can rest easy knowing only members with valid membership are allowed access to your gym's facilities. Investing in gym software with door access is an important decision that can streamline your operations and help your business thrive.
Easier tracking of attendance and membership numbers
Gym owners can attest to the challenges of keeping track of attendance and membership numbers manually. The process can be tedious and prone to errors, leading to discrepancies in records and frustration among members. However, gym software with door access has revolutionized the way gym membership is managed. With this technology, gym owners can easily monitor attendance, track membership numbers and optimize gym operations efficiently. This software streamlines administrative tasks, providing owners with ample time to focus on other aspects of their business. The benefits of implementing gym software with door access are numerous and go beyond automating gym membership management. It provides gym-goers with a user-friendly experience that instills loyalty and an increased sense of accountability. As such, it is undoubtedly the future of gym membership management.
Accessible data on member activity, such as time spent at the gym or number of visits per month
As a gym owner, you know that keeping track of member activity can be a big challenge. Luckily, with the use of door entry system software, it's now easier than ever to access that crucial data. By using this software, you'll be able to see exactly how much time each member is spending in the gym and how often they're visiting. This data can be incredibly helpful when it comes to tailoring your gym's offerings to the needs of your members. Whether you're looking to provide more classes, extend your hours, or make other adjustments, having access to this information is essential. With door entry system software, you'll be able to keep your gym running smoothly and keep your members happy and engaged.

Ability for members to check in remotely, even when the staff is not present
With everything that is happening in peoples lives, it's becoming increasingly difficult to carve out time for self-care and to maintain a healthy lifestyle. But with the advent of gym software incorporating door access, fitness enthusiasts can now enjoy more flexibility and convenience. This innovative technology allows members to check in remotely, even when staff may not be present. Whether someone is an early riser who likes to hit the gym before work or a night owl who prefers to sweat it out late in the evening, gym software with door access ensures that your members to always have access to your workout facility. Say goodbye to missed workouts due to scheduling conflicts or limited gym hours and say hello to a more efficient and effective fitness routine.
---
 Better customer service with automated reminders about upcoming classes or events
As a gym owner, you want to ensure that your customers have a seamless experience from the moment they walk through the door. With gym software that has door access capabilities, you can take your customer service to the next level by automating reminders about upcoming classes or events. Imagine never having to manually remind clients about their upcoming yoga class or pilates session again! By taking care of these administrative tasks for you, you can focus on what really matters – delivering a great workout experience. Plus, by giving your clients the convenience of not having to remember their schedule, you enhance their overall gym experience and increase their chances of returning again and again.
---
More efficient scheduling of classes and equipment usage
Fitness centers are bustling hubs full of energy, motivation, and sweat – a place where people go to push themselves to the next level. However, with so many classes and equipment options, scheduling can be a logistical nightmare. Fortunately, gym software with door access has arrived to the rescue. This innovative technology ensures efficient scheduling of classes and equipment usage, providing an optimal workout experience for health enthusiasts. With the click of a button, gym owners can manage their facilities, monitor the entry of guests, and control the use of equipment. The integration of this software has made fitness center operations leaner, quicker, and less chaotic than ever before. Now, both trainers and clients can spend less time navigating scheduling mishaps, and more time breaking personal records.