Starting your own Gym Business – What you need to know!
Fitness is not a destination rather it is about adopting a healthy lifestyle. And for the majority of folks out there, a major part of fitness comes from sticking to a tight schedule of going to the gym. If you are looking to tap into this ever-so growing fitness industry by starting you own gym business, then this article is for you.
---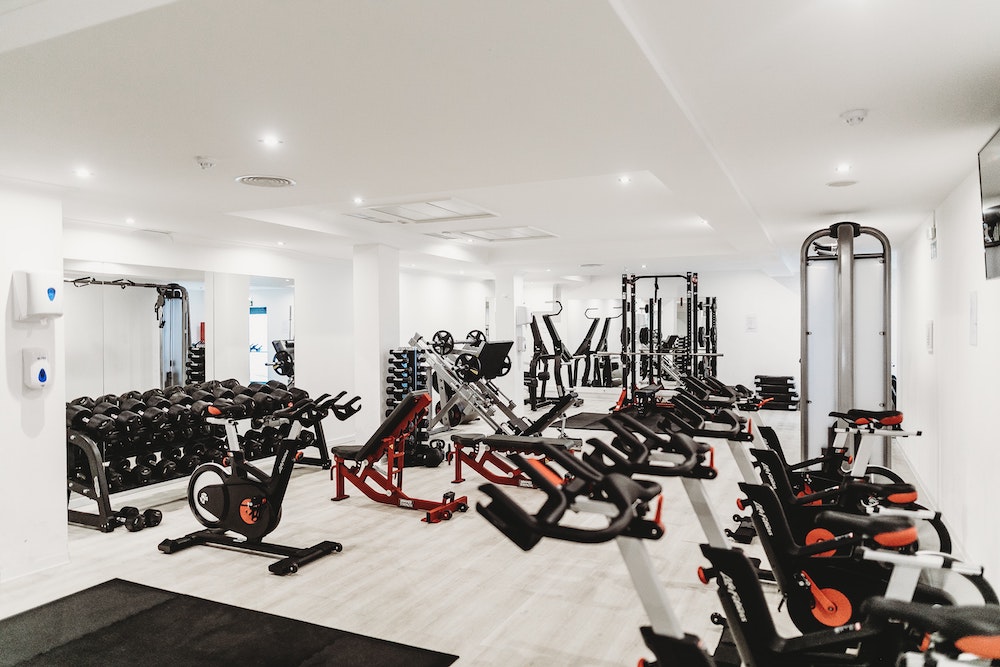 Best Location for a Gym
No business can boost the bottom-line unless it is located in the right place. Choosing a geographic location which targets the right clientele without burning a crater in your pocket is crucial when looking to start a fitness center. If opting for a commercial space, remember that rent will be high and you may have problems with access at certain times of day. It's a wise move to look for an industrial or semi-industrial space as this can help you save a big chunk of your initial investment which can be used later for other purposes.
---
What Gym Equipment to buy
From an old-school setup to a more technical equipment range, whatever your choice is, do remember that gym equipment that is of lower quality will require frequent maintenance along with earlier replacement too. This is one area where you should not be hellbent on saving money but rather go for quality equipment. Even second hand equipment is fine as long as it is good quality. Pick a well-renowned brand with established goodwill in the market and you will surely have less of a headache in the long-term.
---
What Gym Software 

should

 you get?
You got the location right and have bought some top-notch gym gear to attract people to your gym. The next step is offering them seamless access to your fitness center and helping both you and your clients keep tab of their membership progress in the gym. With good club membership software, you can maintain a database of your clientele which is easy to access and update along with sending out newsletters about what your fitness center has on its agenda. Similarly, with a easy-to-use interface for your clients, they can maintain their membership records with your gym.
---

Should you sell extras (T-shirts, water, sports drinks)
Starting your own gym business requires capital but keeping it running does as well. So, marketing merchandise, T-shirts, water, sports drinks etc. makes for a smart business move. You can make good margins off them and your clients don't have to go through the hassle of buying them from other stores. Win-Win for both. But do remember- do not push your point of sale products too much and do not let the sales of the products over shadow the main brand of your fitness center. It is easier to get lost in hefty margin of pushing 'fancy water' but try to keep the marketing in check and not make your clients uncomfortable.
---
Lockers and Change-rooms 
Any fitness center with some real cred will definitely have a clean, hygienic and spacious locker room with changing rooms. Your members will surely want to have a change of clothes after a satisfying sweaty workout. In order to safeguard their belongings, you should install a reliable locker system as well as have well-kept changing rooms and maybe showers both for women and men. This is an after experience of using your fitness center and badly kept change rooms or flimsy lockers are not a good look for your business.  
---
Staff
If equipment is 'the brain' of a good gym then the staff are the 'institutional memory.' Properly trained coaches-both male and female, cleaning staff and a maintenance crew are important in any fitness center. Never go thrifty on hiring quality staff and coaches. Building a good rep with your clients is largely depended on how staff behave and how well they can help your clients to achieve the goals they have in mind. Therefore, invest and hire people with experience and good PR skills to handle your clients and your fitness business will be a success in no time.
---
How to Market your Gym
As the saying goes, stopping advertising to save money is like stopping your watch to save time! To start you own gym business, not only do you need great staff and equipment but also getting the info out there to potential members for your fitness center. Use social media platforms to spread the word, encourage your current clients to spread word of mouth, use google advertising and never underestimate the power of good old flyers to market your business. No matter how good your fitness center is, it can always use aggressive marketing to keep your till ringing!
These are some key points that you should focus your energy and capital on when starting your own gym business the rest is up to you.