10 things to know before opening a gym business
If you're planning to open a gym or fitness facility, congratulations are in order! Starting your own business is an exciting and rewarding prospect. As with any new venture, however, it's important to do your due diligence to make sure you have the best possible chance of succeeding. This article will give you 10 important pieces of information to consider before taking the plunge into owning a gym business. From exploring licensing requirements and evaluating potential locations to understanding customer needs, this article will guide you through the process with helpful tips and advice. Opening a gym can be an overwhelming task but with the right preparation and knowledge you'll be on your way to success.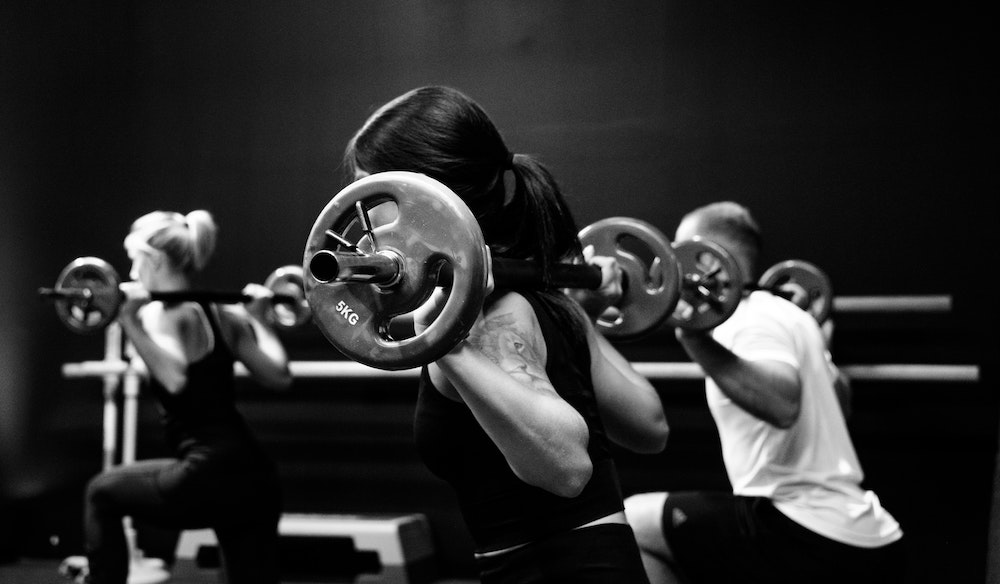 1. Develop a Clear Business Plan
When opening a gym business, it is important to develop a clear and effective business plan. A good strategy will account for every aspect of the gym's operations, including market research on location and target market, financial projections and customer analysis. Taking the time to create an organized and comprehensive plan allows owners to anticipate potential roadblocks before they arise and establish valuable goals that support long-term success. With the right business blueprint in place, investors have greater confidence that their new venture is poised to succeed.
---
2. Position Yourself in the Market
Starting a gym business can be intimidating, but the most important part of a successful launch is positioning yourself in the market. To attract committed members and build success in your new gym, it's essential to understand who you are targeting, what their needs are and how you stand out from other gyms. Knowing your unique selling proposition is key; this will ensure potential customers become convinced to join your gym over another by knowing what sets you apart from competitors. Investing in the right strategies for positioning yourself in the market will ensure growth for your new business venture.
---
3. Invest in Good Equipment
Opening a gym business can be an exciting and potentially lucrative venture. But without quality gym equipment, it is difficult to maintain success. Investing in high-end machines that are well-made is vital for the gym's success in two ways. Firstly, good equipment is essential for ensuring comfort and safety for the customers whilst exercising. Not only will this encourage them to use the equipment more often, but it reduces the risk of any injuries or accidents that could damage their reputation. Secondly, investing in good exercise machines provides a higher level of customer satisfaction as they feel confident that they are using safe and reliable equipment. This positive experience could be translated into increased membership rates and renewed loyalty from existing members – translating into profitability for the business. In conclusion, investing in good quality exercise equipment when opening a gym business should be a priority as it can improve both safety levels and customer satisfaction; which will have long-term financial rewards.
---
4. Hire the Right People
Opening a gym business is a big endeavour and it is critical to have competent gym staff when opening a new business. The right people will be knowledgeable in the fitness industry, know how to motivate clients, and provide an enjoyable environment. Passionate trainers and assistants will ensure a successful launch and make sure customers can reach their health goals in an enjoyable setting. A qualified staff of experienced professionals will prevent any costly missteps or keep potential customers away, while ensuring that each session they offer is both beneficial and enjoyable. Therefore, hiring the right people is integral when starting up a new gym business so that it can become profitable and popular with the public.
---
5. Market Your Business Strategically
As any business owner knows, marketing is essential for success. When opening a gym business, marketing can help you reach out to the large number of potential customers in your area who may not be aware of your services. By utilizing cost-effective online channels such as social media, email campaigns and local search engine optimization, you can spread the word about your business and let everyone know what your gym has to offer. Additionally, consider offering special promotions or discounts as an incentive for people to give your gym a try—not to mention it's always nice to reward loyal customers who refer others to join! Making sure your business is strategically marketed will help you create the right brand image and make sure that people come back through the door time and time again.

6. Set Clear Goals & Objectives
Starting a gym business can seem daunting at first, but setting clear goals and objectives can help make the process smoother. Knowing exactly what you want to achieve with your business can help you create effective strategies for tackling future challenges. It is important to thoroughly consider the long-term success of the business when setting goals, establishing target customers and expanding services. Goals should be reasonable and achievable, such as growing the customer base, increasing customer retention rates and offering a wider range of services. Having an idea of where your business needs to go in the future will give managers a clear destination when devising plans and making decisions. Taking time to develop sustainable and realistic goals will put any gym business on track for future success.
---
7. Keep an Eye on Your Finances
Running a gym business is an exciting but daunting project. While it can be satisfying to physically watch yourself succeed in the gym practices, taking care of the finances are where your success truly takes place. Putting together a budget is essential; it keeps track of the necessary costs such as salaries, loan payments, and advertising. With careful attention to detail when creating your financial plan you will be better equipped for dealing with unexpected scenarios – establish financial safety nets like emergency funds and reserve funds. Balance sheets must be regularly updated to reflect changes in spending patterns; this provides an in-depth picture of income and expenses at any given time. By monitoring your finances continuously, you will gain insight into potential problems before they occur so that you can take corrective actions accordingly. Keeping your finances organized should always be regarded as one of the key values within your gym business as it guarantees success and prosperity long term.
---
8. Stay Organized & Efficient
Starting a gym business can be a difficult yet rewarding endeavor and the key to success is staying organized and efficient. Good organization ensures that tasks don't fall between the cracks, bringing structure to areas such as employees, clients, bills, and inventory. Technology can be an extremely useful resource in this regard. By taking advantage of gym management software tools or apps, entrepreneurs can streamline processes like scheduling appointments and managing customer data which would normally take up valuable time and resources. Tracking inventories in databases etc. also helps save money by avoiding unnecessary surplus products on hand or running out of essentials for workouts. To make sure your gym business runs smoothly it's essential to stay organized and efficient- by doing so you'll maximize efficiency, save necessary resources for other tasks, and increase productivity when running your business.
---
9. Maintain Quality Customer Service
Good customer service is one of the key components to running any successful business, and gyms are no exception. A gym's success will rely heavily on their ability to provide outstanding customer service, not only in terms of how they respond to member inquiries or complaints but also how they keep their members engaged and feeling valued. One way to do this is by having friendly and knowledgeable staff members who can guide customers in their fitness journey. Additionally, facilities should have feedback systems and reward programs in place as incentives for people to stay motivated with their fitness goals, ensuring that members leave each visit feeling supported and welcome. By providing exceptional customer service, gyms can build strong relationships with its customers – one of the main ingredients for a thriving business.
---
10. Track Your Progress
Running a successful gym business is hard work, but tracking your progress can make it a whole lot easier. This means creating reports that capture detailed measurements such as profits and expenses, customer retention rate, number of gym memberships sold per month, and more. By taking this approach, you'll be able to effectively monitor the health of your business over time and identify any areas that may need improvement. Having an accurate picture of your progress can help you stay focused on the big picture and maintain success in the long run. Gathering data on a regular basis will enable you to make sound decisions with confidence and clarity.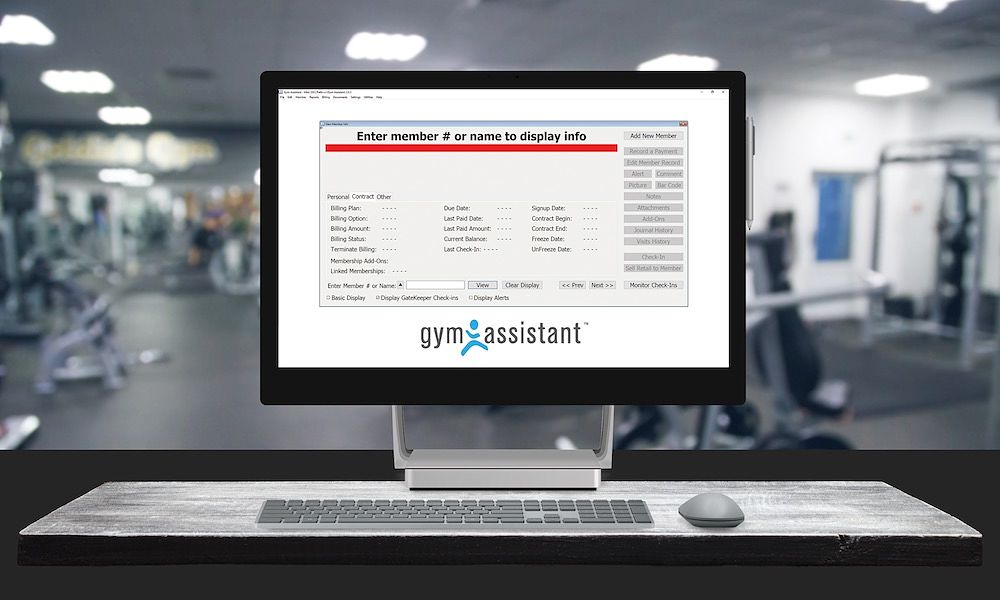 It's also important to evaluate the effectiveness of marketing campaigns and promotions, as this will give you valuable insight into areas where you can maximize your reach. Finally, use your customer feedback to continuously improve what matters most – their experience at the gym. By tracking all these elements over time, you'll have a better understanding on how well your business is doing and if any adjustments need to be made in order for it to succeed.
By following these 10 tips, gym entrepreneurs can ensure that their gym businesses are successful and profitable in the long run. From being mindful of finances to providing excellent customer service, each tip works towards helping an entrepreneur create the perfect environment for a thriving business. With dedication and hard work, these strategies can help build a foundation for success.