10 things to Consider when Choosing Equipment for your Gym Business
Starting a gym business is an exciting and rewarding experience, but it can be quite intimidating if you're not sure what kind of equipment you should invest in. If you have been researching this topic and have come across this article, you are certainly on the right track! This helpful guide will walk you through everything that you need to consider when deciding on which equipment to purchase for your gym business. From space constraints and budget to safety and efficiency considerations, we'll cover ten important factors that help make sure your business has all the right equipment to meet its goals. Let's dive in and find out what's most important when it comes to investing in the best gym equipment possible!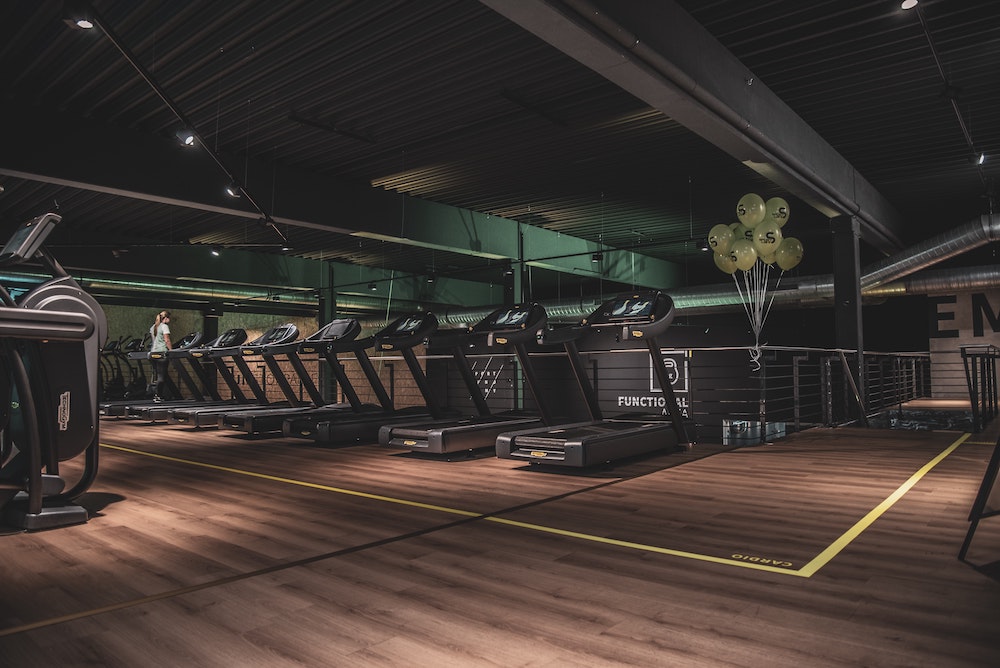 1. Budget
When starting a gym business, it is important to plan out your budget for all of the gym equipment needed before actually making any purchases. You should keep in mind the total amount you are willing to spend on the required equipment, and come up with realistic expectations for what can be bought within that budget. Researching options for different types of gym equipment will help determine how much money should be allocated towards each piece. Being mindful of your budget and what kind of equipment can be purchased within it will help ensure you are able to get the best value when furnishing your gym.
---
2. Space
When opening a gym business, available space is an essential factor to consider when selecting the best gym equipment for your needs. Even if you're making room for larger machines, make sure you plan ahead and take into account the size of the area and what type of machines will fit inside it. It is important to invest in quality gym equipment that also perfectly fits in the available space for optimum functionality and utilization of all corners. Careful space management can make use of limited areas by choosing multifunctional items or custom-fit equipment. Ultimately, ample space can help perfect your chosen fitness layout and ensure that both members and staff are comfortable while working out efficiently.
---
3. Type of Equipment Needed
When selecting gym equipment for your business, it is of utmost importance to consider the type of equipment needed. Different types of gyms will require different sets of machines to offer a variety of workout styles. From free weights to cardiovascular machines, to yoga mats and more, there exists a plethora of options that should be carefully researched in order to purchase the items best suited for the desired workout routine. Choosing these gym items with precision can benefit your business in both cost and effectiveness; putting the right equipment in your facility will make sure you are delivering an optimized experience with satisfactory results. Thus, it is essential to take into consideration all aspects when selecting the right equipment for your gym business so as to ensure success.
---
4. Durability
When choosing equipment for your gym business, it is important to prioritize durability. Investing in strong frames and durable materials are a must for machines that will be used frequently. While a bargain-priced machine might look like a great deal at the start, replacing it prematurely due to weak structure will end up costing you more in the long run. Taking into account the usage of the machine and purchasing accordingly can help you save money, not to mention provide peace of mind that your machines won't suddenly crash or break down after two weeks of being put to use. Consider durability when making purchases for your gym business and enjoy the long-lasting benefits!
---
5. Quality
When it comes to starting and running a successful gym business, quality is essential. Purchasing gym equipment for your gym from a reputable supplier that has a good track record of providing quality products is key. By investing in long-lasting, robust machines and equipment for your gym, you can be sure that they will provide customers with an exceptional experience and won't require any expensive repairs or replacements due to inferiority or poor build quality. Not only is it an important factor in providing the best possible service to paying customers, but it also helps ensure that you don't have any unexpected costs along the way which can greatly affect your bottom line. In order to guarantee success as a gym owner, investing in quality equipment and also good gym software is non-negotiable.

6. Brand Reputation
Choosing the right gym equipment for your business is essential to its success and profitability. However, it is also important to consider the brand reputation of potential vendors when making these purchases. Do some research to find out how customers and other industry suppliers view a particular vendor before committing to a purchase. This can help you get an accurate assessment of the quality of their products and services. Good brand reputation often indicates greater trustworthiness since reputable companies are less likely to significantly overcharge or provide substandard goods or services. Taking this extra step while researching gym equipment vendors ensures that your business will have the best possible equipment suitable for providing excellent customer service.
---
7. Warranty
When starting a gym business, it's important to consider investing in equipment with a reliable warranty. Not only is it essential to ensure the longevity of your investment, but also provides customers with confidence that they're purchasing high-quality products. The right warranty can provide protection and financial reimbursement for any damage or malfunction up to the set expiration date, allowing for peace of mind in the event that something goes wrong. That being said, when selecting machines and other equipment for your business, be sure to look for those that come with an extended manufacturer's warranty so you don't have to worry about costly repairs down the road.
---
8. Accessories
When it comes to starting a gym business, choosing the right equipment is essential. However, it is just as important to consider the accessories that are included – or will need to be purchased separately – with each piece of workout equipment you select. Items such as extra weights, tightening pins, mats and other options may not be part of the package deal but can still be necessary for a successful fitness facility. Prior to making your equipment purchases, research what extras might be needed, contact the salesperson for more information if needed and look into where those items can most cost-effectively be acquired. Spending time considering all these details as part of your equipment decisions now will save you headaches and lost income down the road.
---
9. Delivery & Installation
When starting a gym business, it's important to consider delivery and installation services provided by the seller. While large pieces of equipment will require professional installation, you should also ask about free delivery services that come with the purchase. Free delivery is a great time saver, as there are usually many pieces to put together and arrange in your gym. Moreover, having the equipment delivered can help reduce strain placed on the staff who may not be accustomed to lifting such heavy items. Alternatively, you may want to think about hiring an independent contractor for a professional site assessment prior to any purchase, this will ensure that you get what fits best for your available space and other needs.
---
10. Maintenance
It's essential to consider maintenance when selecting equipment for your gym business. By knowing the specific maintenance requirements of each kind of machine, you can every piece of equipment running smoothly and reliably. Regular inspections and tune-ups are a must for efficient operations. Maintenance also extends the life expectancy of machines, so that you don't need to replace them nearly as often. Furthermore, preventive measures such as regular cleaning will prevent any additional wear from dust and sweat from accelerated usage. Most importantly, thorough cleaning and upkeep will make sure your clients get the best experience possible while using your equipment.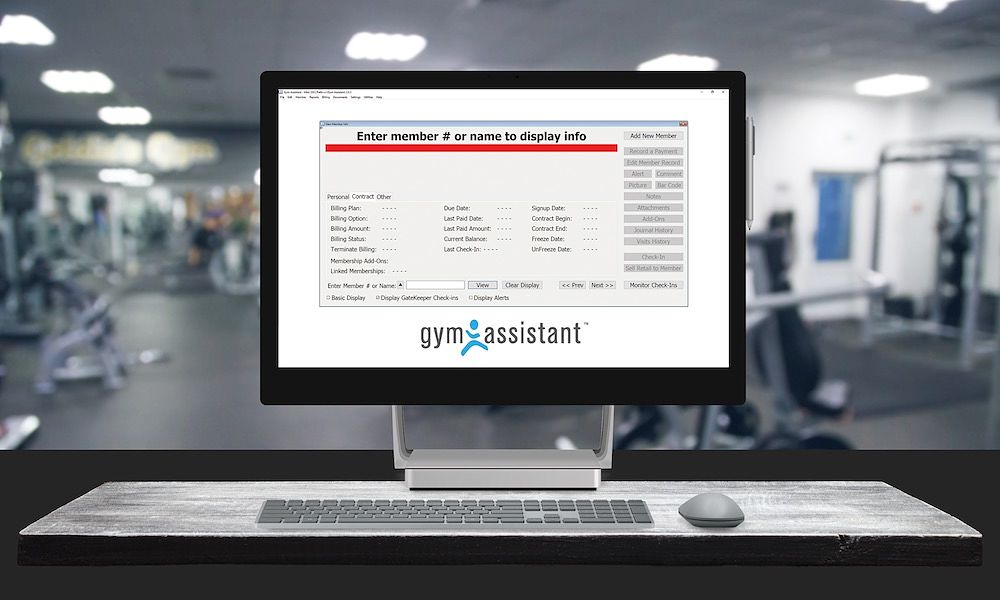 When selecting equipment for any gym business, it can be a daunting task. However, you do not need to go through this alone. By considering the 10 points that have been discussed in this article, such as assessing space and budget constraints and researching industry trends, you are sure to make an informed decision when choosing the right gear for your business. An investment in quality gym equipment can yield great rewards not only in how your gym makes money but also in terms of customer satisfaction while also reducing long-term maintenance costs, so make sure not to skimp on quality to ensure value for money. With all these factors considered, you will be well placed to select the best possible equipment for your gym business and guarantee long-term success.